The word Guyana translates to the 'land of many waters', and you know what else? The land of many pageants. I mean this with no mockery, but everywhere you turn, there's a new head with a crown and we simply cannot keep up. Every couple scrolls on Facebook, there's a "CONGRATULATIONS to the new Miss/Mrs/Mister ABC". 
This one time I went to this event at a popular hotel on the East Bank and I counted at least 17 people with crowns and sashes, inclusive of both males and females. I was like "What in the name of blessing circles is this?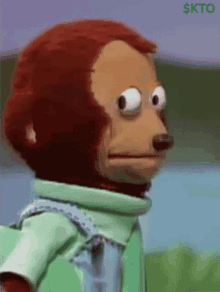 BOOMBASTIC SIDE-EYE! $5,000 and two friends and you get a crown and title? Cause I ain't understand. Every village, every town, and every street has a pageant now? Lemme look for Miss Quamina Street 2023! KT is that you? KIDDING!
Jokes aside, the truth is, many young people are drawn to pageantry. I used 'people' because there is an increasing number of males gravitating to the industry as well. And it appears as though many people have realised that, and it is either they are capitalising on that market or they're genuinely invested in providing the platform to create better citizens of this country. 
Regardless of the motive, this provides a perfect topic area to blog about! No one delves into pageantry in Guyana and it begs the question whyyyy?? I think it's weird because the fact that we continue to have so many pageants, indicates that GUYANESE LOVE PAGEANTRY!
And on top of that, this is one of the most problematic industries, which makes it even better to talk about, because the angles are endless! I mean, when was the last time you heard of a pageant without drama? There are always so many things to talk about, so many angles, so many aspects of the industry that the general public do not understand, so many opportunities to drop some scoops, but nobody is dedicating their time to contribute in this way. We got oil and suh now so who cares about writing about the trivial things like pageants nah?
But ya know what? I gan do it! I love pageants. The good, the bad and the dramaaaa. And I will bring you the informed scoop about the industry. Reviews and the whole nine yards – from a perspective that dissects, evaluates, provides solutions, sparks engagement and ultimately shapes a better industry and moulds young women and men to be change-makers. 
Despite the drama and all the shenanigans that goes viral on Facebook from time to time, there is no question that pageantry is also a tool that a plethora of young women have utilised to transform their lives. Those kinds of stories I will also highlight, reflecting balance in my fact-based, opinionated blogs. Additionally, if you're a pageant girl or you're contemplating venturing into pageantry, I will provide tips on all things pageantry entails, mental preparation, writing introductions, securing sponsorship, how to ace the final question, etc.
I have sooooo much in store for you!
Every Sunday at 4PM, grab your glass of wine, throwback on your sofa, bed or plastic chair, visit Potsalt Media and read new blogs on pageantry. 
Oh, and who am I? That's a secret I'll never tell. I know you'll love Me! xoxo, Theeee Pageant Pundit! 
LMAOOO! I stole that. 
Let's see where this takes us.
Bye now.